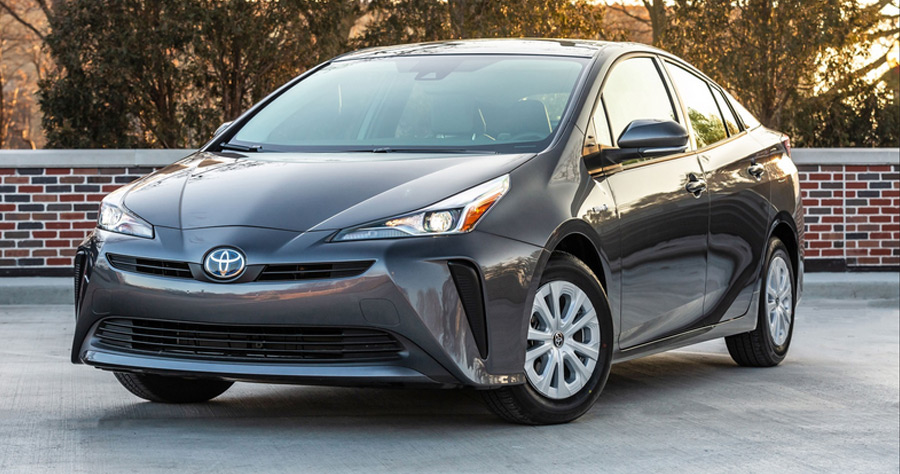 07 Apr

Auto Prius Service

Going to dealerships for Toyota Prius maintenance is not only an inconvenience, but it's also expensive. That's why our team at Nate's Next Gen Auto Care in Chandler, AZ is where Maricopa County gets their Prius serviced. Our ASE -Certified head mechanic and their  crew of Hybrid Shop Pros have the knowledge required to keep your Prius running optimally all year round. Here's why you should get your Toyota Prius services in Chandler, AZ at Nate's Next Gen Auto Care!
Premier Prius Red Triangle Light Diagnostics in Chandler, AZ
Nothing is more nerve-wracking than driving your Prius along 87 when suddenly the right triangle light pops up on your dashboard. Just like a "check on engine light" on gas-fueled cars, the red triangle light on a Prius can mean many things. As a driver, you have no idea what's triggering this alarm. So, let our trained staff take a look at your Prius for you.
There are two standard codes associated with this red light. Let's discuss what those codes mean and how Nate's Next Gen Auto Care in Chandler, AZ can fix it for you.
POA80
This code is a serious diagnosis that should be handled by people who specialize in hybrids. When the code associated with your Prius red triangle light is POA80, it means that there is an issue with your battery management system.
This mechanism regulates essential functions of your Prius, including:
Battery Charge
Battery Voltage
Battery Temperature
Individualized Cell Resistance
When you receive this diagnosis, it's essential to get the matter fixed immediately. There are several consequences of leaving a Prius with a POA80 unchecked.
Issues associated with POA80 include:
Less Efficient Electric Propulsion System
Decreased Performance
Depleted Fuel Efficiency
Our head mechanic specializes in hybrid cars. Combined with their 26-plus year experience and the diverse knowledge of our team, Nate's Next Gen Auto Care in Chandler, AZ can have your Prius back on the road in no time.
P3000
The other common Prius red triangle light code is P300. It is essential that you get this code fixed immediately. P300 oversees the entire system.
You can think of an ECU as the motherboard of a computer. The ECU receives signals from various areas of the car. It then interprets that information and allows things to run smoothly. When that communication gets disrupted, that's when you get the red triangle light. That's also when it's time to bring your Prius to Nate's Next Gen Auto Care in Chandler, AZ.
There are many complications associated with a P300 diagnosis, including:
Sporadic Fan Blowing
Battery Depreciation
Dashboard Lights Coming On
Reduced Gas Mileage
Incorrect Fuel Gaugings
All of these issues can put you and others at risk. So, if you see a red triangle light pop up on your dashboard, do not hesitate to contact your friends at Nate's Next Gen Auto Care in Chandler, AZ.
Other Diagnoses
There are many other factors that may trigger the red triangle light on your Prius. Some of these can be as simple as low oil. That's one of the benefits of stopping at Nate's Next Gen Auto Care in Chandler, AZ for your Prius maintenance.
Our team will be honest with you. If you come with a simple problem, we will give you a simple solution. We're not going to blow small issues out of proportions. That way, you feel comfortable turning to us when the big ones actually do arise.
Excellent ABS Light Service for a Toyota Prius in Chandler, AZ
Getting your brakes repaired is not something you should put off. Nobody wants to be the reason for a traffic jam on Loop 202. When the ABS light comes on your Toyota Prius, don't put yourself or the Chandler, AZ community at risk. Turn to your mechanics at Nate's Next Gen Auto Care in Chandler, AZ.
It's easy to take your ABS for granted. However, ABS stops your car from skidding when you brake. So, if you need to stop suddenly on I-10 with the ABS lights on, you run the risk of losing control of your car.
May factors can trigger the ABS lights on your Toyota Prius to come on, including:
Corroded ABS Module
Wheel Speed Sensor Malfunction
Low Brake Fluid Levels
Unresponsive Hydraulic Valve or Pump
Labor costs are one of the worst parts about going to a mechanic. Luckily, Nate's Next Gen Auto Care in Chandler, AZ knows Priuses inside and out. We waste no time figuring out the source of your ABS light popping up and get your car back on the road just as quickly!
Where to Get Toyota Prius Maintenance in Chandler, AZ?
Sure, you can go to a dealership to get your Toyota Prius serviced. However, you'd have to book that appointment months in advance and can expect to pay an arm and a leg for the visit. At Nate's Next Gen Auto Care in Chandler, AZ, we try to bridge the gap between dealerships and mechanics. That's why we only use Original Equipment Manufacturer (OEM) parts. So, you get the high quality of going to a dealership with a cheaper price tag, quicker turnaround, and friendlier touch.
The best way to avoid issues such as ABS lights coming on or the red triangle light flashing is to get routine maintenance for your Toyota Prius. As per the recommendations of Toyota Prius manufacturers, we suggest bringing in your hybrid to Nate's Next Gen Auto Care every 5,000 miles or six months.
We offer a wide range of services during our Toyota Prius maintenance, including:
Replacing Oil and Filters
Changing Drain Plug Gasket
Inspecting Windshield Wipers
Rotating Tires and Checking PSI
Inspecting Brakes and Drums
Maintaining and Topping Off Fluids
And More
During these inspections, feel free to talk to our team about concerns. Let us know if there's anything you want us to take a closer look at. We have trained eyes that can catch little problems before they blow up into big ones.
The beauty of buying a hybrid is that they last for a very long time. Your Prius is going to need different forms of maintenance when it reaches higher miles. We are trained to service your Prius every step (or mile) of the way!
At 15,000 miles, Nate's Next Gen Auto Care in Chandler, AZ will provide Prius services, including:
Inspecting Ball Joints
Servicing Cooling System
Checking Steering and Suspension
Clearing Fuel Lines
More
When your hybrid reaches 30,000 miles, Nate's Next Gen Auto Care in Chandler, AZ specializes in Prius maintenance, such as:
Replacing Spark Plugs
Inspecting Vent System Hoses
Checking Ignition Wires
Inspecting Steering Gear Box
Our team is ready to see your Prius to its last drive. We have the skill set to handle maintenance at 60,000 miles and beyond. The staff at Nate's Next Gen Auto Care in Chandler, AZ are no strangers to inspecting Prius transmissions or providing radiator maintenance. There's no job too big or too small. So, be sure to book an appointment for your Prius at Nate's Next Gen Auto Care in Chandler, AZ today!